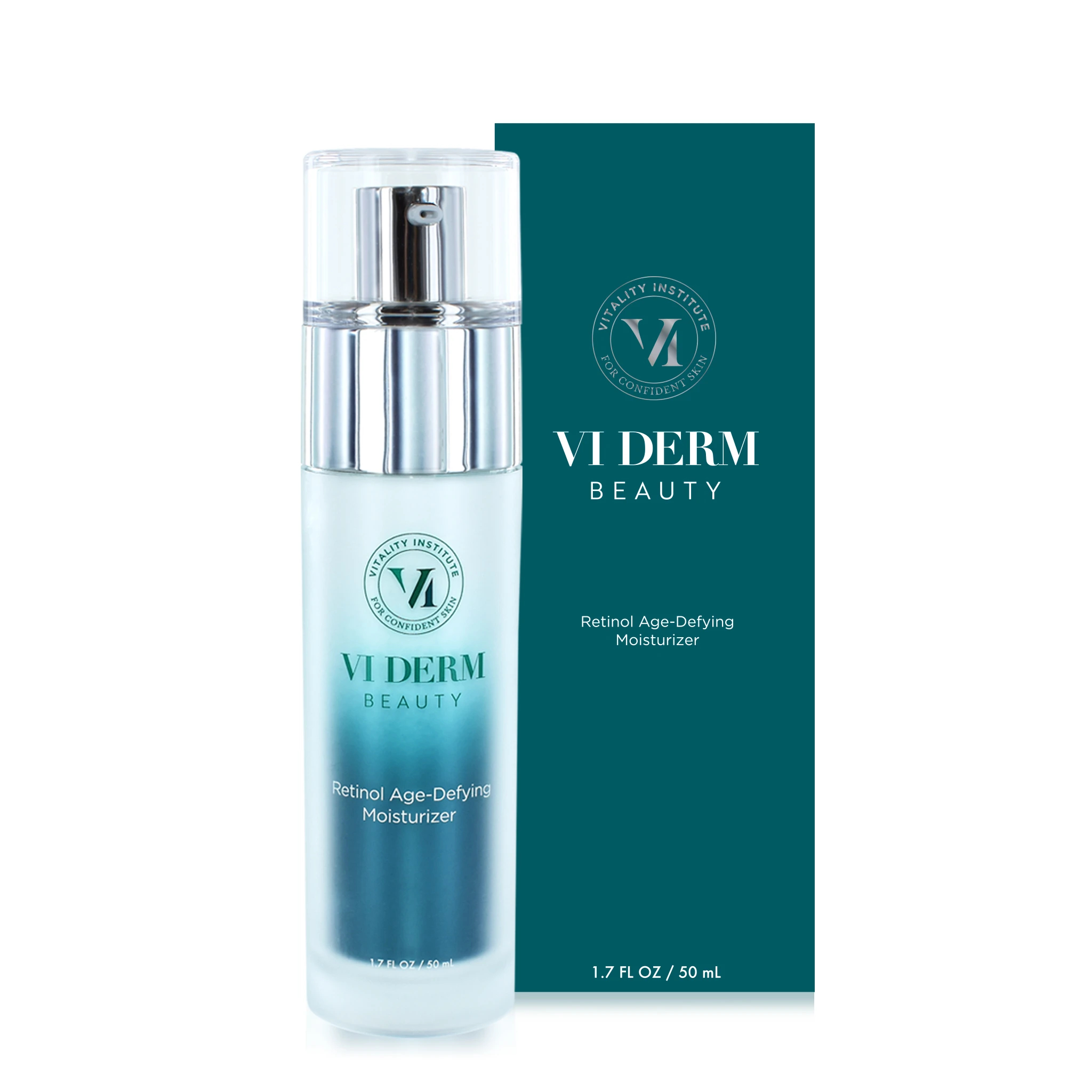 Enlarge image
Fade skin discoloration with Retinol Age-Defying Moisturizer. This powerhouse formula helps resurface the skin by combining retinol, azelaic acid, and 10% glycolic acid to quickly alleviate free radical damage, wrinkles, sun damage and discoloration to resurface skin for optimal skin complexion. This resurfacing treatment product is dermatologist approved.
The single most common use of retinol in skincare is to drive cell turn over in the dermis. Mistakenly, other skincare companies use a high percentage of retinol to create cell turnover which often strips the skin and leaves skin raw and inflamed. The secret to our formula is using glycolic acid to drive cell turnover and retinol to repair skin cells and generate new collagen. Our formula does not overuse retinol to correct the skin.
The secret to our Advanced Retinol Technology:
To create our Advanced Retinol Technology, we infused the retinol with the only form of Vitamin C that penetrates to the dermis: THD Ascorbate. Infusing the THD Ascorbate amplifies the effect of the retinol, allowing for fast acting corrective action without any of the side effects. The end result is an elegant daily moisturizer that gently resurfaces the skin while working to correct and repair damaged skin cells.
Key Ingredients
Retinol: reduces pores, blemishes, and signs of aging by stimulating cell turnove
Azelaic Acid: reduces current blemishes and protects against future breakouts
Glycolic Acid: refreshes your skin's texture and tone
Green Tea: revives your youthful appearance by reversing signs of aging
Vitamin C: dulls the damaging effects that free radicals can cause, and enhances collagen production with antioxidant protection, leaving skin with a brighter complexion